Supplier Of The Year
On July 13th LBH was honored as Supplier of the Year in the category of Operational Services by our client SABMILLER, recognizing that leadership is a product of the heads of processes and their teams.
20 Years Without Interruption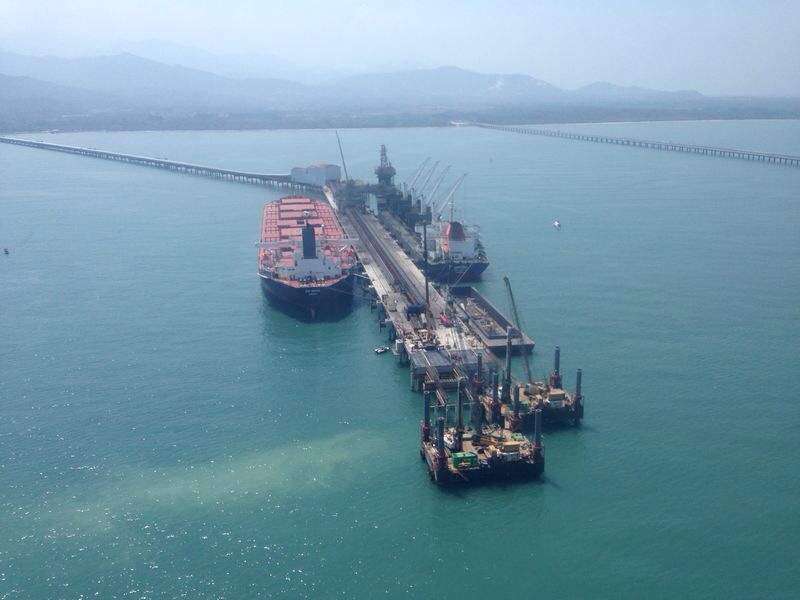 20 years ago the attention of MV EDEN marked the beginning of a solid relationship between DRUMMOND LTD and LBH Colombia; This Confidence is renewed day by day with the provision of our service based on the highest standards of safety and quality. Drummond believed in us in another of its great moments, March the 31st of 2014 we began port loading operations with the first coal shipment through direct loading system.
The Panama Canal Expansion
The Panama Canal Expansion is the largest project at the Canal since its original construction. The project will create a new lane of traffic along the Canal through the construction of a new set of locks, doubling the waterway's capacity. The existing locks allow the passage of vessels that can carry up to 5,000 TEUs. After the expansion the Post-Panamax vessels will be able to transit through the Canal, with up to 13,000 TEUs. The Expansion will double the Canal's capacity, having a direct impact on economies of scale and international maritime trade.
The Program consists of several components:
New Locks (Third Set of Locks) which is the construction of two lock complexes, which will create a third lane of traffic.
Pacific Access Channel also known as PAC4, which is the excavation of a 6.1 km-long access channel for the new Pacific locks to bypass Miraflores Lake.
Dredging of the navigational channels along the waterway.
Improvements to water supply by raising Gatun Lake maximum operational level by 45 cm to improve the Canal's water supply and draft.
The Panama Canal expansion is based on six years of research, which included more than 100 studies on the economic feasibility, market demand, environmental impact and other technical engineering aspects. Works on the Panama Canal Expansion began on September 2007 at a total cost of US$5.2 billion.